We are specializing in any brand of lorry crane, hooklift, tailgate and truck mounted hydraulic equipments repair. Sole-distributor for Copma lorry crane, CPS hooklift and automatic sheeting system. Own design and build tailgate. We focused on providing quality services with the highest levels of customer satisfaction
we will do everything we can to meet your expectations. Installation and transferring of truck mounted hydraulic equipment. Retrofitting of radio remote control for hydraulic equipment. Any modification for truck mounted hydraulic equipment. Hydraulic spare parts sourcing and system solutions provider for hydraulic equipment.
We are group of people that have long experience in Truck-Mounted hydraulic equipment. We have the mythology that customer need to earn their money than only have money to pay us.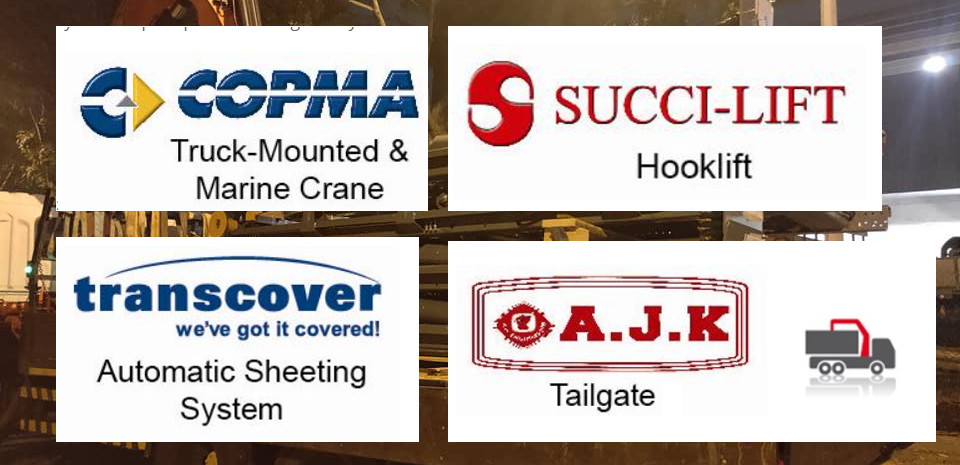 For us, our mission isn't a complex one; we're simply committed to providing all our customers with honest, dependable support that doesn't just fulfil your needs, but exceeds them.