Stability Control System (SCS)
The system will help user to operate the crane with more confidence and reduce the chance of the vehicle tipping over.
CONTACT US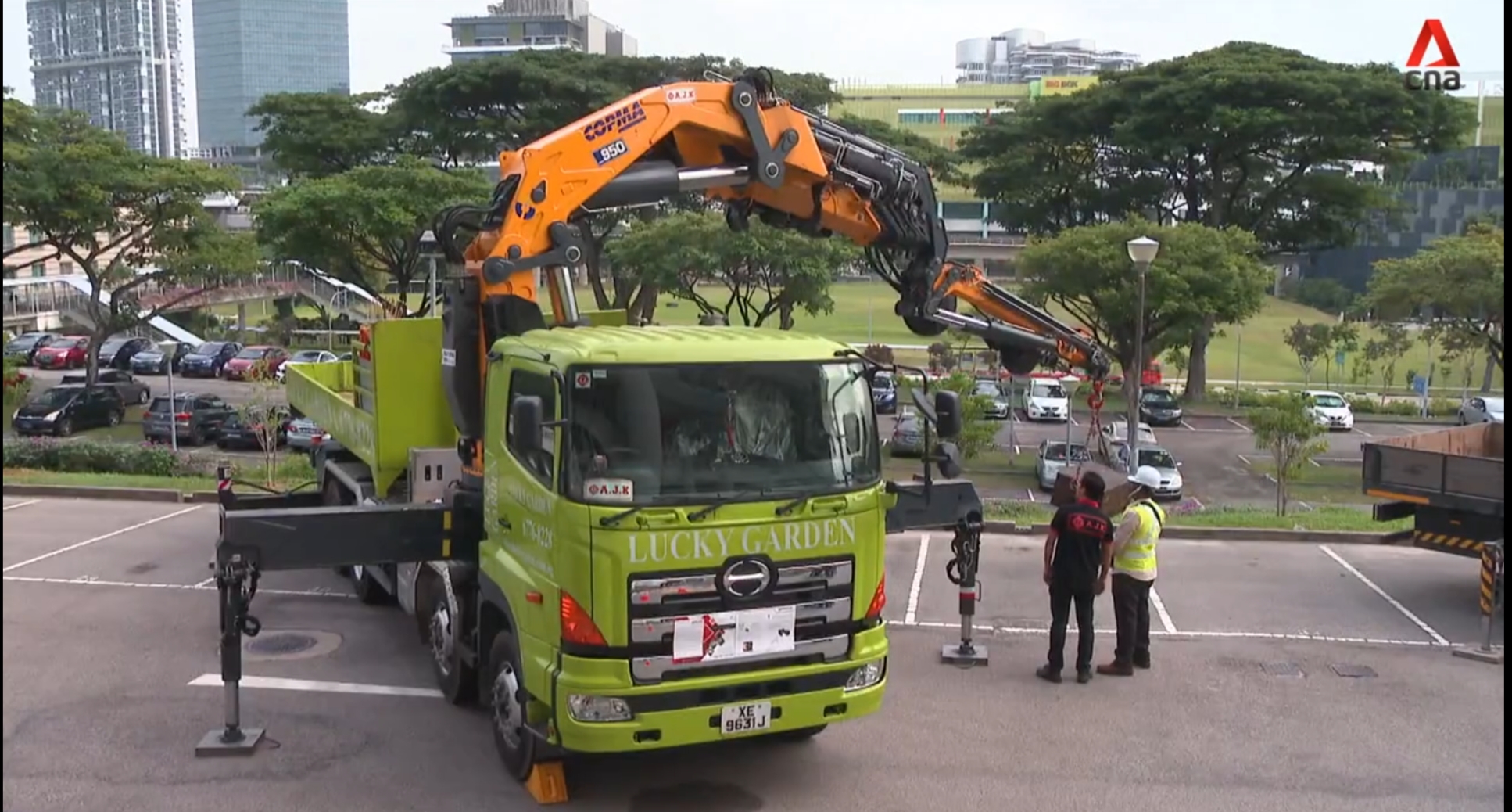 Simple System and Less Maintenance
This system consists of redundant planarity sensor that recognize 360° all round and electronic controller board that previously calibrated and programmed with all thresholds.

Enhance Safety For Lorry Crane
Our stability control system is designed to prevent vehicle tipping over. The system checks and constantly monitors the stability of the vehicle and permit to start to work only if the vehicle is stabilized.

User Friendly
The system come with tower light and buzzer for user to know whether their vehicle is in stable or unstable position. When it arrives in the unstable position the system locks all the functions of the crane except the reverse function. 
New Requirement From Singapore Authority
"SINGAPORE – Increasing the use of technology alongside new workplace health and safety guidelines should make crane operations safer, said Minister of State for Manpower Zaqy Mohamad said on Wednesday, 15 Jan 2020.Six government agencies – the HDB, JTC, LTA, MOH, N-Park and PUB – have agreed to adopt tender requirements for new and existing lorry cranes to be installed with such stability control systems. They will ensure that cranes use the system at all work sites by specifying it in procurement documents by June 1."
CONTACT US
Download Brochure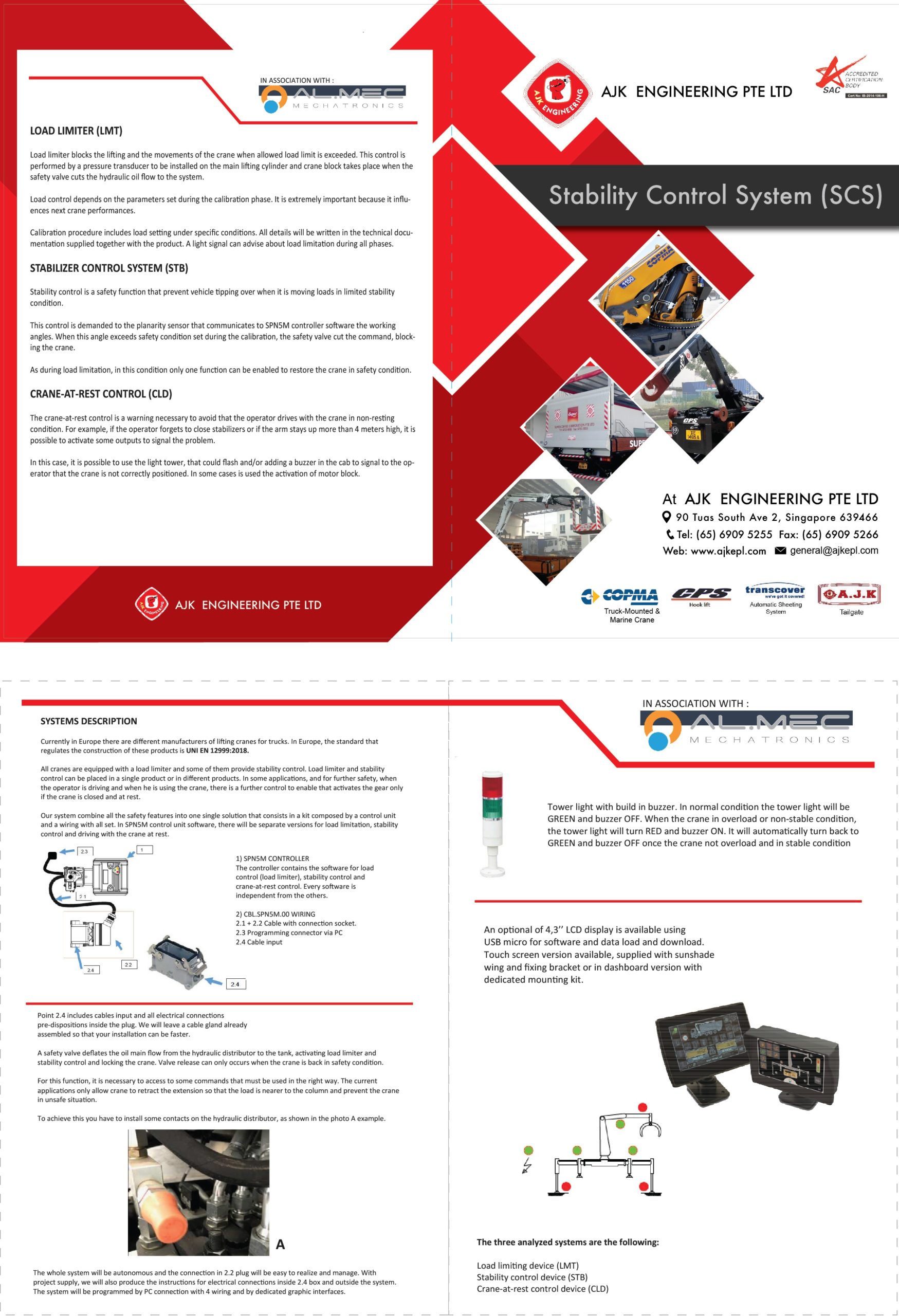 DOWNLOAD BROCHURE